Your solutions start here
With well over 50 years' experience across Commercial and Business Law, Property, Wills and Deceased Estates, you will receive outstanding knowledge and service. We are dedicated providers of exceptional service and expertise. We strive to provide a stress-free experience for our clients and to achieve excellent outcomes.
We offer a range of services across different areas of Business, Property, Wills and Estates.
Commercial + business law
Helping corporate clients and businesses navigate legal requirements and put in place documents and processes. Find out more >
Property + Conveyancing
With over 3,000 settlements completed, we are highly trained to take care of all your property and conveyancing needs. Find out more >
Wills +
EPAs
We can help you with your estate planning including Wills, Enduring Powers of Attorney and Binding Death Benefit Nominations. Find out more >
deceased estates
We are experienced in administering deceased estates and preparing Grants of Probate and Letters of Administration. Find out more >
We bring more than experience
We love what we do, we do it well and we do it consistently.  We are Duke Legal.
The Directors of Duke Legal are highly qualified and experienced in the areas of Commercial and Business Law, Property Law, Wills and Deceased Estates.
We strongly believe in supporting the Sunshine Coast community. The Directors are involved with organisations dedicated to helping at-risk women on the Sunshine Coast.
Learn more about your trusted legal advisors.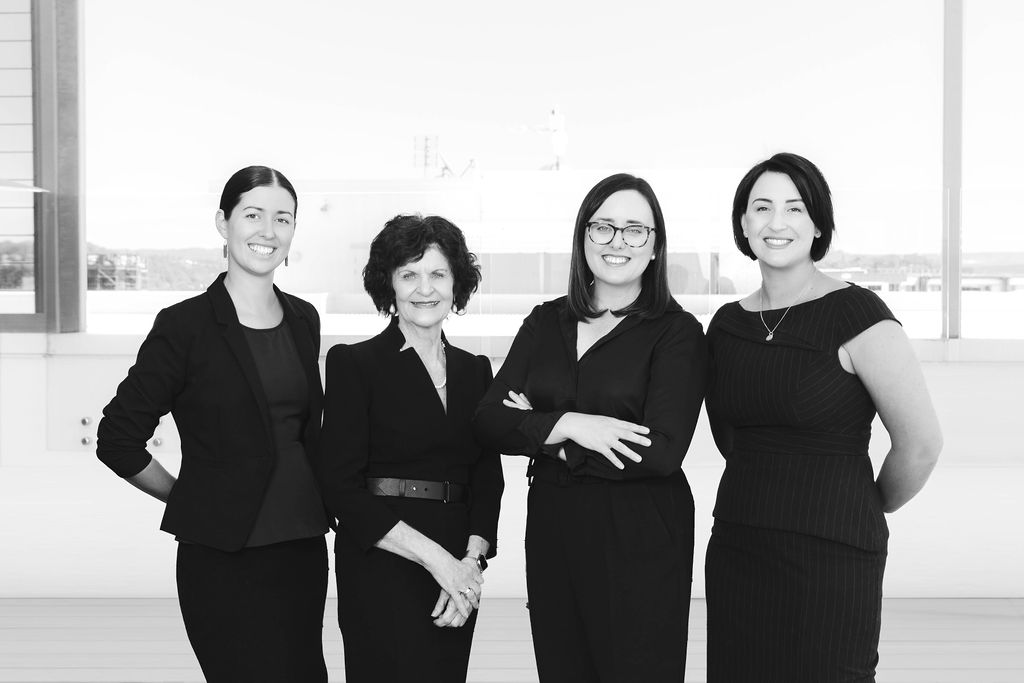 Michaela is a godsend for my business. As a new business, navigating legal requirements became a bit of a minefield, however with Michaela on my side I felt in control. She has helped me negotiate with a tricky landlord throughout COVID-19 and provided advice to ensure I have set up certain business contracts and processes so I am covered. She went above and beyond for me and my business. I highly recommend Michaela and Duke Legal.
Our group of companies has owned Residential, Commercial and Industrial properties and vacant land in two states and one territory over a period of 35 years. I have come to know Michaela as someone who is reliable, dedicated, empathetic, calm in pursuit of outcomes, and in following through sequences in order to achieve our desired outcomes also, exacting in execution of documentation. With this knowledge, I have no hesitation in recommending Michaela as an eminently capable solicitor
Michaela is Zenko Yoga's trusted solicitor. Michaela is thorough, consistent and always accessible. We have always received excellent advice and service and would highly recommend Michaela and Duke Legal to any business looking for a great lawyer.
We use Duke Legal for all our legal requirements. We are always provided with excellent service, efficiency, and professionalism in all our dealings.
Lyn Colautti is a champion. A total professional with great skills, wide experience and a beautiful approach.
I have used Lyn Colautti for both purchases and sales of my properties and could not recommend her highly enough. Lyn is thorough, efficient and always a pleasure to speak with. She is able to clearly explain the processes in a way that makes sense without using confusing jargon and ensures you know what is happening throughout the whole process. I will continue to use her services and would not hesitate to recommend to my friends and family. Thanks for all your help Lyn!
Lyn has completed conveyancing work on a number of investment properties and my residences, and has also assisted me with the conveyancing of properties in my self-managed superannuation fund. Lyn is highly professional and experienced and a joy to work with. I would recommend Lyn to anyone needing a very competent conveyancer, no matter how simple or complex the sale contract.
Lyn Colautti has undertaken conveyancing for us on two occasions over the past six years. Meetings with Lyn during the process showed her to have a thorough knowledge and wealth of experience in property conveyancing and as such she was able to provide us with the most appropriate advice. Lyn is very personable and has a confidence that makes you feel that she has your best interests at heart. We have no hesitation in recommending Lyn to anyone considering purchasing or selling real-estate on the Sunshine Coast.
Michaela and the team is very knowledgeable, professional, timely in responses and tremendously helpful. She helped us with a very tight timeline for documents and we are very grateful. We will certainly recommend her to all our friends that need a lawyer/solicitor service.
Lyn assisted us with the purchase of our new home. What a smooth and successful process. We were well informed and assisted every step of the way. Extremely happy with everything, and would definitely recommend!
Duke Legal and Lyn are just amazing! We had a tricky sale to administer and she was on the ball the whole time. Highly recommended.
Lyn and the team at Duke legal were extremely proficient and courteous in processing the settlement of our property and I would highly recommend to anyone looking for a conveyancer.
I have had nothing but professionalism and care from all the team members at Duke Legal. They are very organised and responsive. I highly recommend Michaela and her team.
Excellent recent experience for novice commercial property purchasers. Michaela went above and beyond in supporting our purchase and keeping us constantly updated at each step. The collection and preparation of documents and the required searches was spot on. Highly recommended and will definitely use again
I recently needed legal advice in regard to a commercial contract involving a property I own. I approached Duke Legal and have received the best advice and assistance I could have wished for. Michaela's knowledge and expertise is second to none and her responsiveness and availability to answer my many queries was immediate. I cannot recommend Duke Legal highly enough. Thank you, to all the Duke Legal team, for a job well done.
Useful links and organisations
We have included the most useful resources, links, and organisations into one location to help you.